In August 2020, the 28th floor of 4 World Trade Center in Lower Manhattan welcomed an unusual cohort of tenants: artists.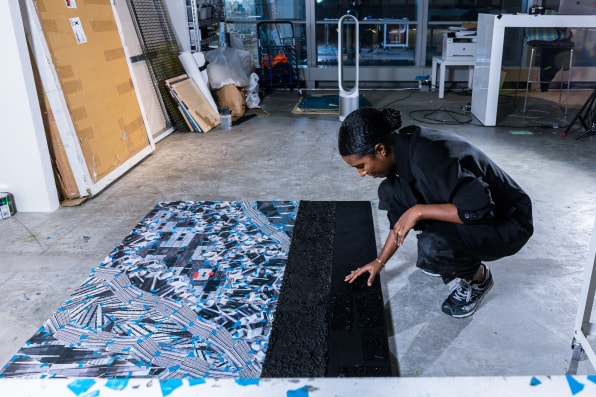 Stretching across 44,000 square feet, the 28 artist studios were provided by Silver Art Projects, a nonprofit that aims to run residency programs in prime property developments like 4 WTC. The concept is simple: Artists need space to work; developers have it in spades. Now gearing up for its third year, Silver Art Projects' main goal remains to support artists being priced out of the city. But it also offers an accidental (and replicable) model for what to do with all of those office floors the pandemic left vacant.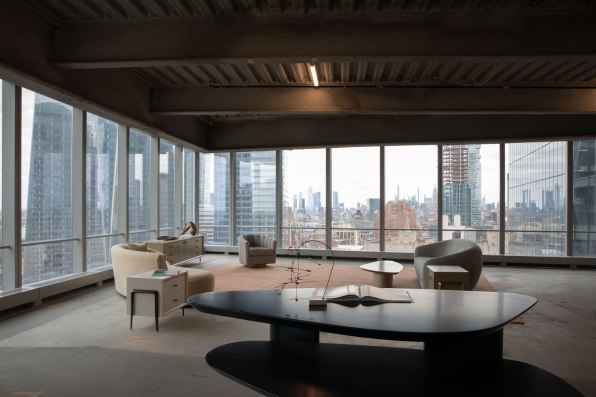 Three years into the pandemic, office buildings around the country are still riddled with vacancies: 18.1% of office space is vacant, according to Moody's Analytics. One in five offices are empty in San Francisco; over 12% are vacant in Manhattan, up from 7.8% two years ago; and another 12.5% are empty in Detroit. Some of those empty offices have been turned into schools, others into housing, but in New York City, skyrocketing rents have pushed artists to outer boroughs, making empty Manhattan offices the perfect contender for studios.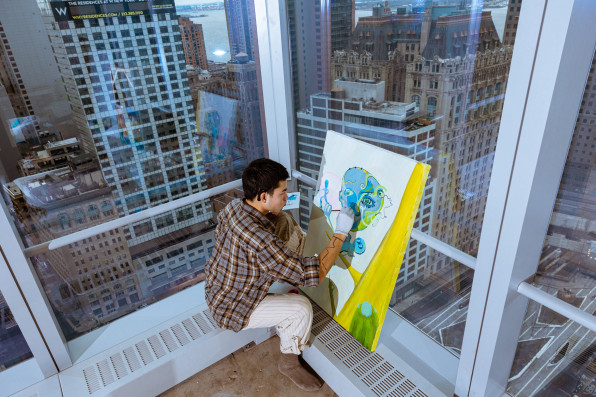 Silver Art Projects was founded in 2018 by Cory Silverstein and Joshua Pulman, two college friends who met in business school, then went on to work for Tishman Speyer and Goldman Sachs, respectively. "Because so many people come [to New York City], artists are forced out because it becomes so expensive," says Pulman. "The concept was to flip that on its head and bring artists back but do it in a way where we could meaningfully engage with employees and tenants."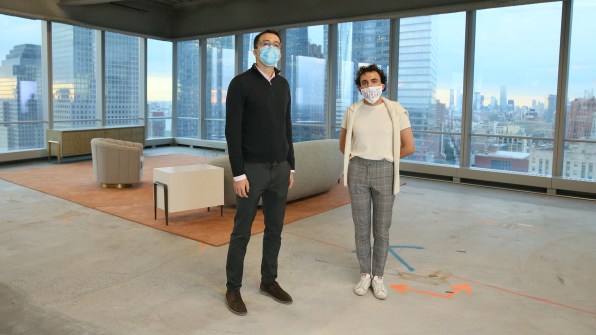 The pair set their sights on 4 WTC, no doubt because Silverstein's grandfather, the real estate mogul Larry Silverstein, owns the building and agreed to earmark a full floor for Silver Art, essentially waiving rent. Then in 2020, an inaugural cohort of 28 artists moved in. Running the gamut from painters to sculptors, each artist received a $1,200 stipend, mentorship, and their own rent-free studios, ranging from 500 to 1,500 square feet. After a year, a new wave of 25 artists moved in. Now, the organization is reviewing over 1,200 applications for the next residency, which launches this summer.
Pulman says the artists' work during the first two residencies has been shown across 150 galleries. Seventy-five percent of artists didn't have access to a designated studio space prior to the program, and 85% of artists who came in without representation left with an agent, ensuring them longer-term financial stability. (Lower Manhattan's proximity to the Whitney Museum and the Chelsea galleries makes business easier, he says, since world-class curators and collectors are located nearby.)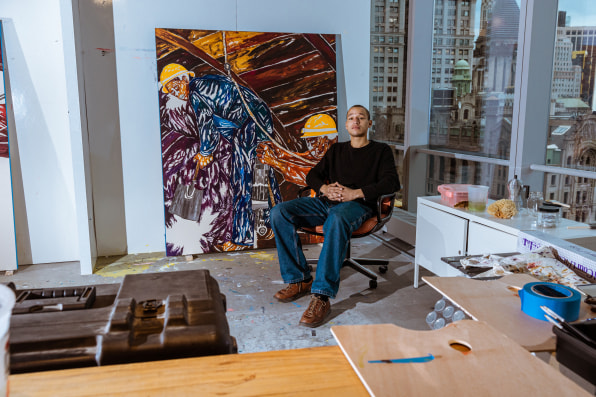 That Silver Art started in 4 World Trade Center isn't all that surprising given the familial ties (and the fact that Silverstein's portfolio is valued at over $10 billion), but the pair has built a business model that could be replicated elsewhere. It relies on "acts of generosity" as Pulman calls it, from three different parties: a developer who can provide space for free studios, donors who can help finance ongoing operations (so far, these have included Bloomberg Philanthropies and the Ford Foundation), and companies with corporate social responsibility policies.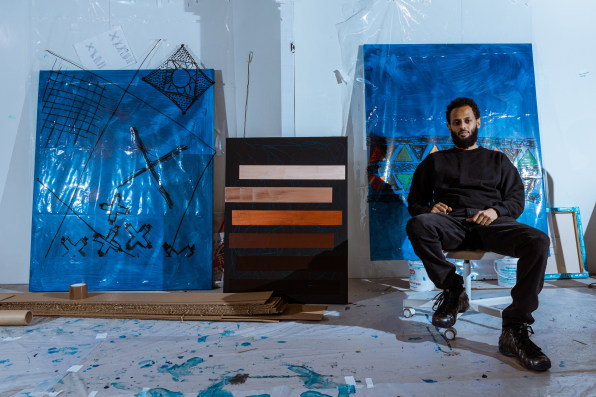 For the latter category, Silver Art has set up a corporate membership program. For an annual fee of up to $75,000, tenants at 4 WTC can provide their clients and employees with scheduled open studio tours, an invitation to Silver Art Projects' annual fundraiser, as well as recognition on the organization's donor wall and website. (The initiative is brand new, so they declined to say if any companies have joined yet.)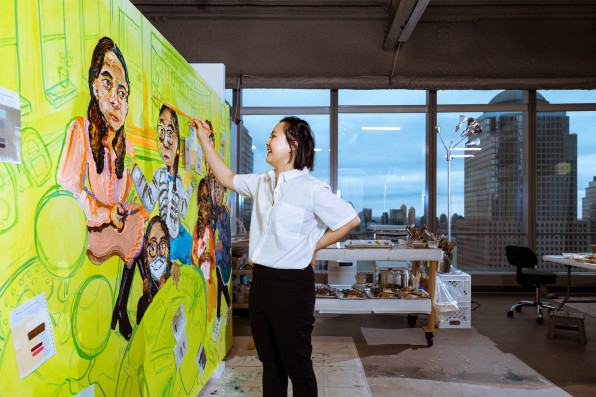 The business case for companies may not immediately be apparent, but historically, companies from UBS to Microsoft have seen the arts as a way to add value to their corporate brand. And as the fight to attract tenants back to the office continues, access to artists' studios in your own building may well become a hot new amenity—right up there with a 24-ton sculpture in the lobby.